Kenyans yesterday afternoon were shook as a suspected terrorist attack at the Dusit Hotel in Nairobi and Alshabab terrorists have claimed responsibility.
Several people have been injured and have been flown to different hospitals nearby including Avenue Hospital, Parklands, M.P.Shah hospital, Aga Khan and Kenyatta National Hospital.
There is an urgent request from the hospitals for Kenyans to donate blood to help those who have lost a lot of blood.
CCTV footage has confirmed that there were at least four armed men who entered the building and stated shooting carelessly.
This attack comes as Kenyans remember those that were attacked by terrorists in Somalia three years ago.
The Kenya Red Cross together with other agencies and Kenyans have come together to save those trapped inside the hotel and the public is yet to know the exact number of those that have lost their lives in the horrifying attack.
The city mortuary has confirmed that they have received at least 14 dead people from the attack since the shooting started yesterday at around 3:00 pm.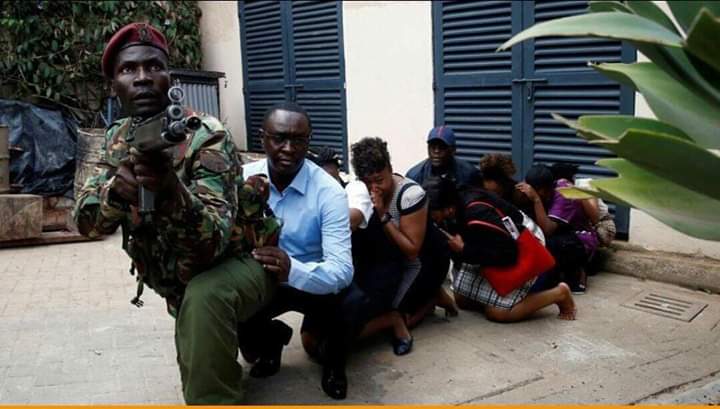 Our condolences to the families of those that have lost their family members and quick recovery to that that have been admitted to the various hospitals with gun wounds and injuries.