The cold weather is upon us. This is the time everyone is looking for some warmth.
Here are some tips for you to get through:
Pace Yourself
Watching movies, cuddling and eating good meals together can get super addictive. But remembering to pace yourself is really important because you don't want to start thinking about a future with someone that isn't thinking the same about you. You'll end up trying to force a relationship that just won't work, so instead just enjoy the time you have together!
Be Available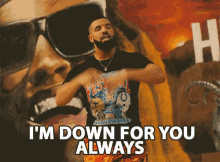 Being attentive is super important during cuffing season. There's no reason to play games and act 'unavailable' all the time. When they text you, answer! You should be available to hang out with your cuff buddy at least once per week if you want to keep them around until July.
Pick Someone That Compliments You
Once the cold season rolls around, everyone is in hibernation mode. This means that you're going to want to get cozy, watch loads of Netflix, sports or whatever it is that you watch to make it through those harsh, cold months. If you're picking a partner for cuffing season you should make sure their TV preferences compliment yours!
ALSO READ: The Guidelines To Cuffing Season
Get A Netflix Account
Most people have a Netflix account these days, but if you don't your 100% going to need one for cuffing season. Most winter nights will be spent indoors, streaming your next binge-worthy Netflix series, featuring bae and all the snacks.
Cuff Responsibly
Cuddling up with bae on those long June nights are obviously going to lead to some sexy times, but as we all know, if you're having the sex you need to be responsible. Do everything you can to stay safe so you don't end up in an awkward position at the end.
So, keep warm.