Luka Modric has won the 2018 Ballon d'Or. He has become the first player other than Lionel Messi and Cristiano Ronaldo to receive the award since 2007.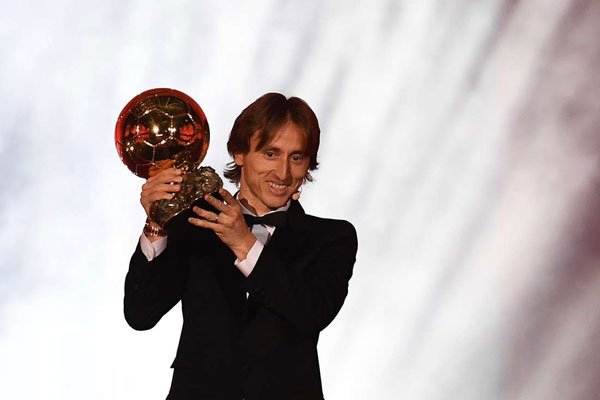 The midfielder, 33, who helped Croatia reach the men's World Cup final in Russia in the summer, is the first Croatian to win the prestigious prize. The awards is voted for by journalists.
The First Ever Women Ballon D'or Winner
On a historic evening in Paris, the ceremony had a women's category for the first time since its inception in 1956. Norway's Ada Hegerberg crowned the inaugural women's Ballon d'Or winner.
The 23-year-old scored in this year's Champions League final, playing a key role in Lyon winning the tournament for a third successive year.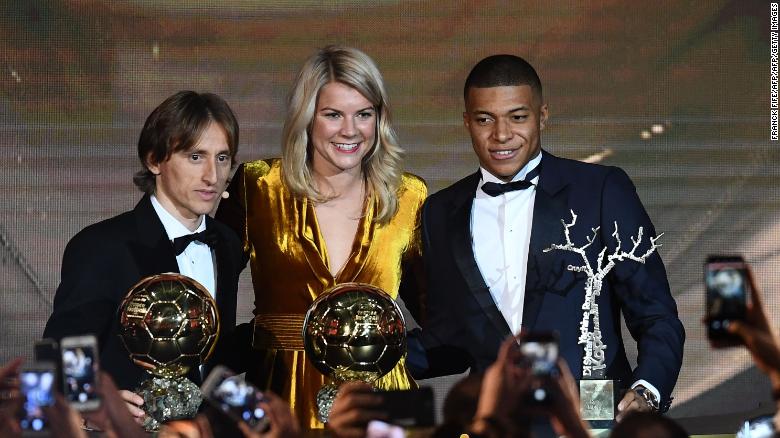 Martin Sloveig Said What??
But there was controversy during the ceremony, with co-host Martin Solveig widely criticized social media after asking the striker during the presentation: "Do you know how to twerk?"
The player responded by saying "no."
Sincere apologies to the one I may have offended. My point was : I don't invite women to twerk but dance on a Sinatra song. Watch the full sequence People who have followed me for 20 years know how respectful I am especially with women pic.twitter.com/pnZX8qvl4R

— Martin Solveig (@martinsolveig) December 3, 2018
Solveig later apologized and said he didn't mean to offend anyone. "This was a joke, probably a bad one, and I want to apologize for the one I may have offended. Sorry about that," Solveig said in a tweeted video.
Kylian Mbappe, who dazzled for France as Les Bleus triumphed in Russia in the summer, won the newly-formed Kopa award for the best young player.
The 19-year-old finished fourth overall, above Messi in fifth. Ronaldo was second, with France and Atletico Madrid striker Antoine Griezmann third and Liverpool and Egypt star Mo Salah sixth.
Courtesy of CNN.com.