Sunday and Monday saw commuters from different parts of the country have to dig deeper into their pockets or walk for long distances as there were hardly any matatus on the road and the few that were there had hiked bus fares.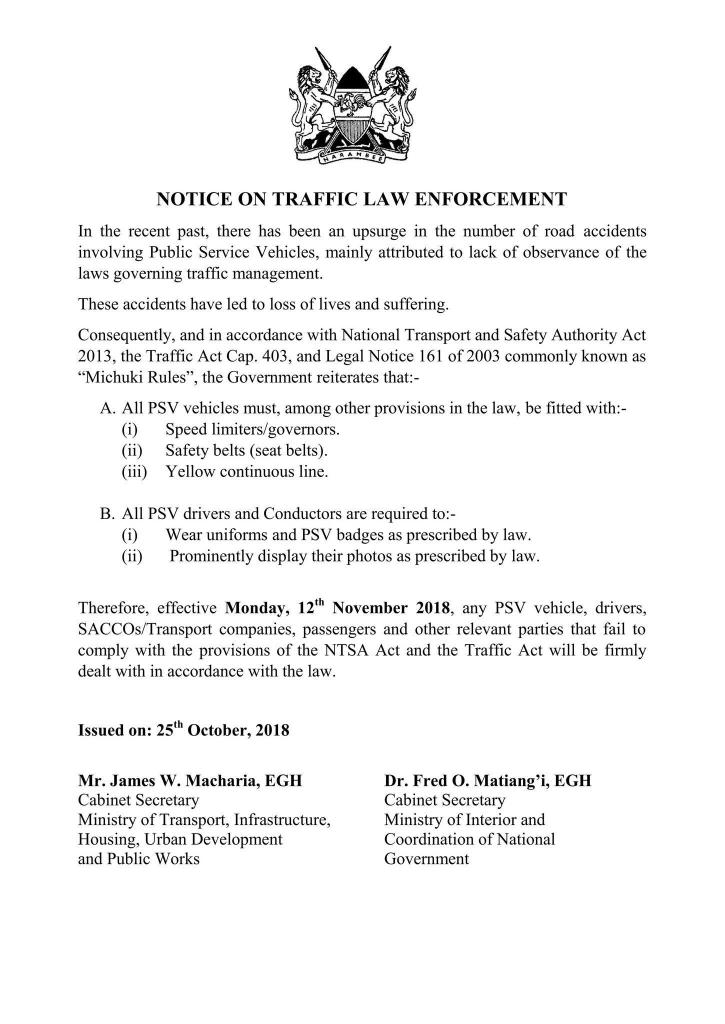 The cause of the crisis was the just reintroduced Michuki rules that seem to be already in action as much as they were supposed to be enacted as from 12th this month. The rules include having all the matatus fitted with speed governors, safety belts for all passengers as well having a defined passenger capacity to prevent overloading.
Drivers are also required to display their photo at the driver's cabin to curb "squad" driving and of course we can't forget the mandatory yellow line used to differentiate PSVs from private vehicles.
Many matatus have not been following those rules and since the government began a crackdown on those breaking the rules, many had to be taken off the roads so they can be fitted with the necessary requirements while others only stayed away as a way of protesting some of the rules.
We can only hope that issue is sorted quickly as those who use public means of transport seem to be suffering.