The Director of Public Prosecution (DPP) Noordin Haji says that Jacque Maribe should be charged with murder. The whole country has been waiting for DNA results from Maribe to determine if she was at the crime scene. Wait no more! DPP has said that he has read the reports from the evidence gathered from Maribe's case and he says that the evidence is enough for Maribe to be charged with murder.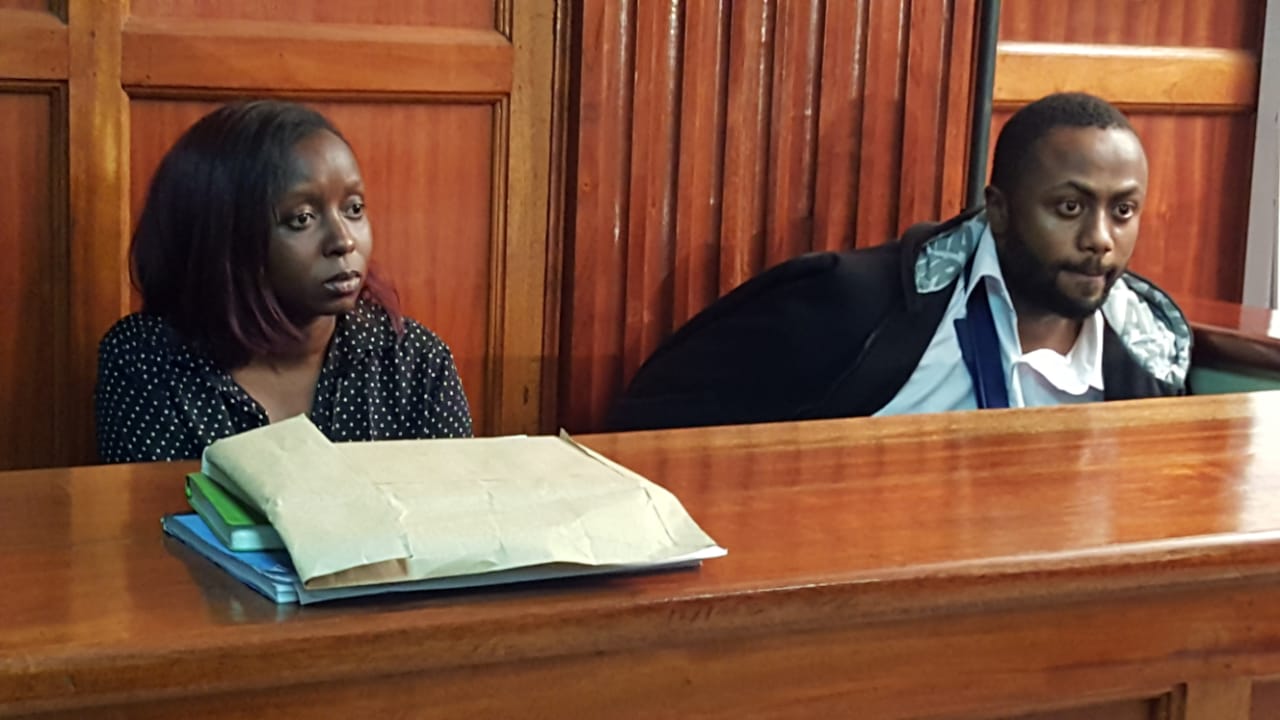 In a statement released, DPP has ordered the two to be charged with murder immediately.
"I am satisfied that there exists a prima facie to warrant criminal prosecution for the offence murder contrary to section 203 as read with section 204 of the Penal Code,"
the statement read.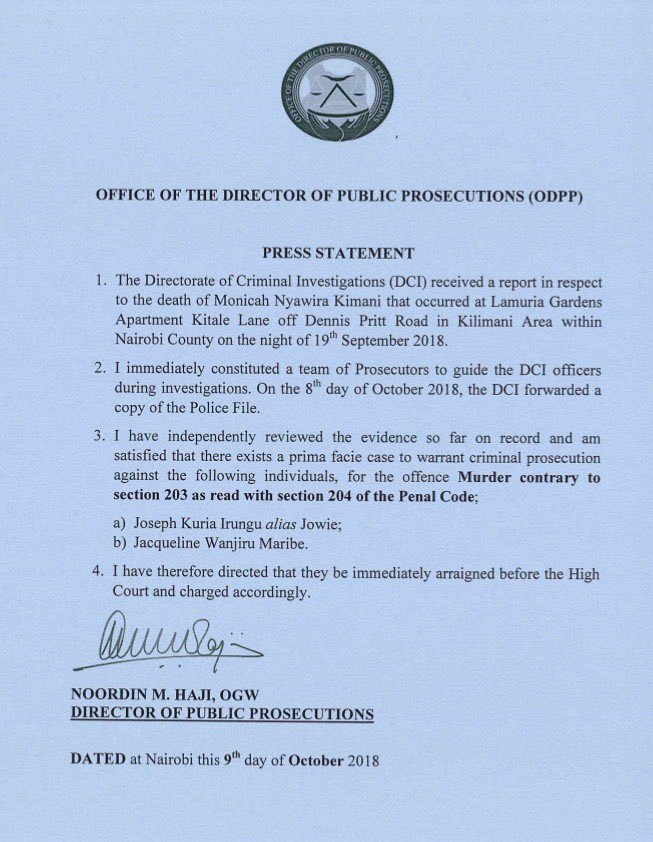 Maribe has been in custody from September 29th as the investigation were being conducted. Joseph Irungu and Jacque Maribe will be arraigned in court and charged with murder. This looks very bad for Jacque, the statement means she either helped in covering up the murder or she took part in it. Whatever the reason is, the DPP thinks the evidence gathered is enough for murder prosecution.