Most of the city residents have either found themselves in corridors that look odd. For some the dens have turned out to be a home for quite some time. Nairobi City is a hub where intimacy happens within the CBD.
Imagine, your boo leaving home early in the morning and you are sure that he is headed to work only to realize that he has a homage in the morning. These dens have mostly been frequently visited by hungry morons.
What is really shocking is not only that the men meet young lads but also, some of their clients are women who are married like them. Sex is served early in the morning and even in the late hours at these brothels.
With the rise of new infections of HIV/AIDS, frequent visitors aren't bothered at what their moves would end up to. Sources also discrete that some of those in the dens are university students who school at the higher learning institutions in the CBD.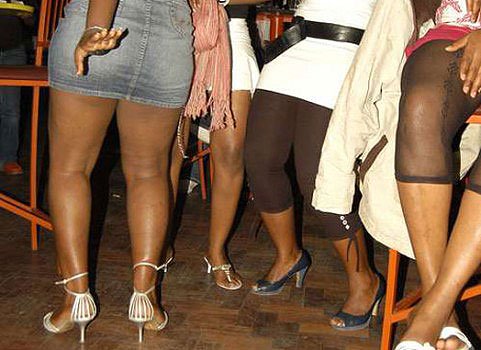 Some sex workers have also up their games by sharing their phone contacts to their frequent customers who keep calling them asking for more. Social media has also acted as a platform where the lads promote their businesses.
In the busy streets of Nairobi, there are places you can't dare walk with your partner. Your partner may end up being attacked.  Nairobians are vigilant whenever they visit these places at weird hours.
Death cases are reported daily at police stations especially those that have happened at the brothels. We've heard people who have lost their money, lives and even dignity at these centers of refreshments.
What're your views on commercial sex in the CBD? Share your sentiments.