Mike Sonko has recently been labelled the 'spiller' of news and true to his name he's at it again.
He released pictures of Former Nairobi Woman Representative aspirant, Karen Nyamu, over the weekend puffing a blunt and passing it on during the finals of the annual Koth Biro football tournament at Umeme Grounds in Ziwani.
Nyamu, a lawyer by profession, and a Director at Nairobi Water and Sewerage Company, was casually dressed for the event, in a pink hoodie, black pants, and sunglasses.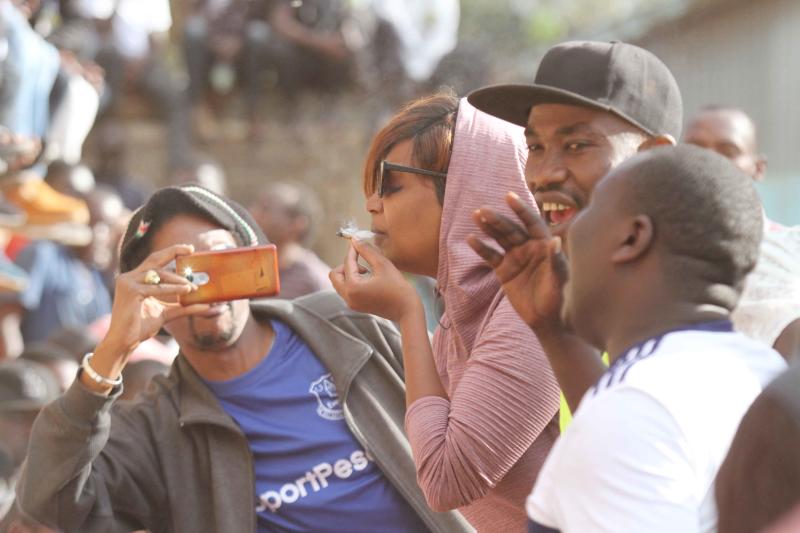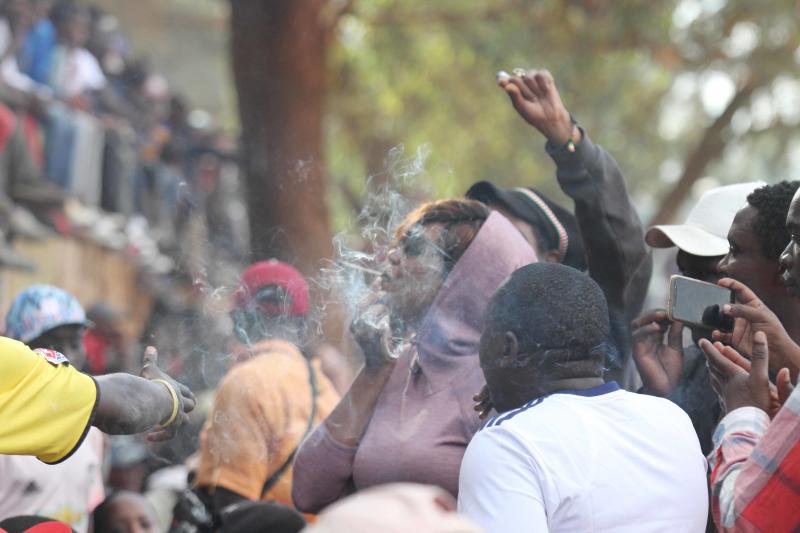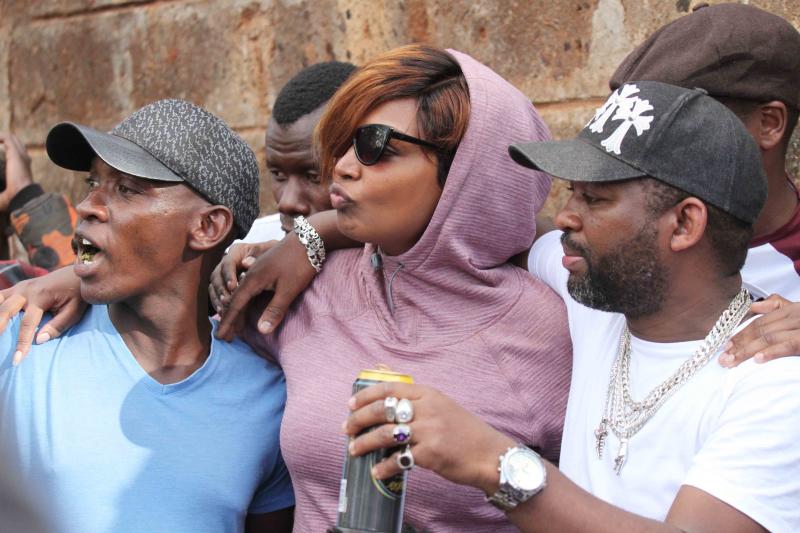 Mbogi yangu ya power pic.twitter.com/EVdocY3e5S

— Karen Nyamu (@karennyamunbo) August 5, 2019
The sexy politician has gone as far as telling off those criticizing her for publicly smoking weed by asking them why they are not acknowledging her sponsorship of the tournament.
"Why don't you also say that I sponsored cash awards in the individual category in the same tournament," she tweeted.