It seems like Offset might be the newest dad in town if indeed the baby by instagram thot Celina Powell is his. Rumors hit the interwebs last December after the young lady came forward claiming she was pregnant with Offsets baby.
On Friday Celina posted a picture of the new born baby on her Instagram account with the caption "Karma Kiari you came early and mommy loves you, 3/23/18, best day of my life. She was born at 1:13am".
Offset's new baby mama is definitely not playing as she has named the baby after him. His official name is Kiari Kendral Cephus and his new baby has been named as Karma Kiari Cephus.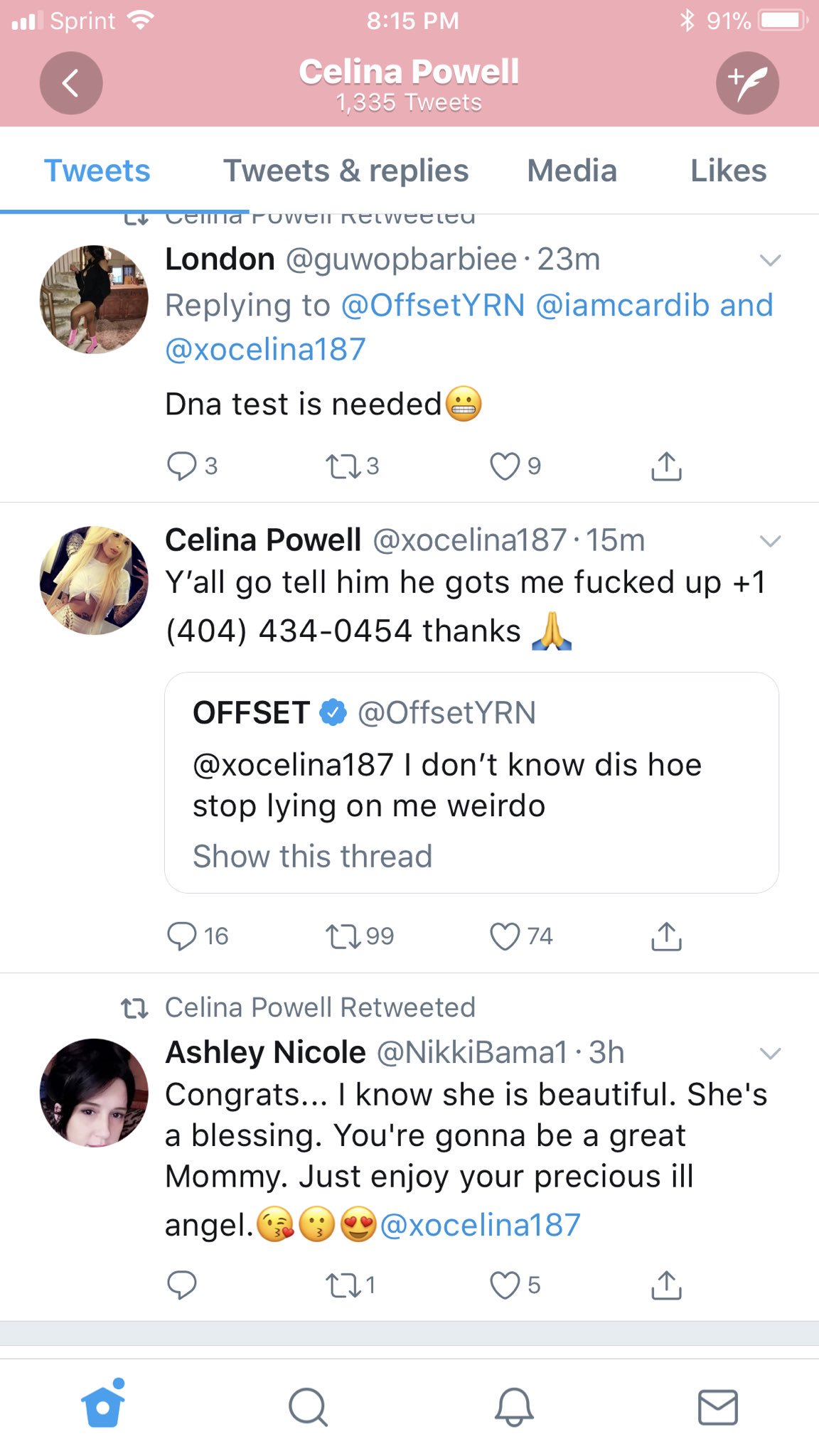 There has been a lot of drama between the thot, Cardi B and Offset ever since she announced the pregnancy and the rapper even went ahead to get a restraining order against her talking about him which she ignored as she insisted the baby was his.
Cardi B has since continued with her ranting but the fact that the rapper has been hesitant on taking a DNA test to prove his innocence only makes him more of a suspect. Somebody tell Cardi to chill only the test will clear the air otherwise if the baby is indeed Offsets Celina is here to stay!!!!