This #TrendyTuesday we delve into your closet and how you can improve your personal style. Here are some easy tips to take your look from zero to hero!
Denim Vest
A good denim vest can be worn and styled so many different ways. They're perfect for the warmer weather, when layering can be difficult because you don't want to wear anything that will make you hot.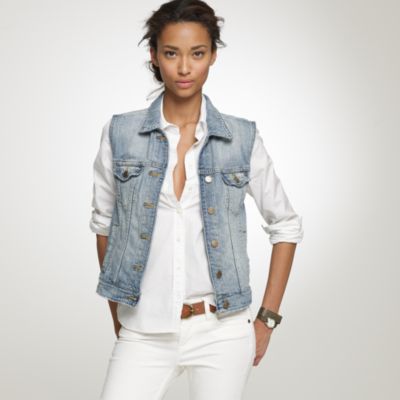 Graphic Tank tops
A lot of activity equals a lot of sweating. Tank tops are comfortable and weather proof. You could easily wear a blazer on top to achieve an official look if you are headed to the office. Choose your cut according to the place and occasion you are going to. These can go with skinny jeans, tights, official skirts or trousers.
3. Dungaree
In case you didn't get the memo, overalls are back. And have been for a while. Not only is this trend from the '80s and '90s insanely comfortable, but they are also practical and incredibly stylish.
4. Kiondo
Sadly many ladies say they cannot be caught dead with  these stylish bags. However, they are cool and trendy. Take a visit to City Market and get yourself one of these bags.
5. Head chains
Adorn your head with a dazzling head chain.  They offer an easy way to instantly improve you look.
6. Free flowing dresses
These are timeless and elegant. You can still look wonderful and be feminine in these and move around as you deem fit.
Any other tips you would like to add? Comment below,