Six students allegedly rented a house next to a secondary school in Kanduyi constituency where they had been staying for a few days. Police in Bungoma County are investigating the four girls and two boys who were found in the house after the police got a tip off from one of the residents in the area. Chief Cheng'oli said,
 "We nabbed them when they had just cooked, eaten and were in the process of lovemaking, we caught them off-guard".
A police agent said that when they raided that house, some were naked while some were halfly dressed. The six students were arrested on Friday at Bungoma police station. They are supposed to undergo tests at Bungoma County Referral Hospital first. They were arrested and the police later reported the issue to their school administration that will later inform their parents or guardians. Four of them go to the same school while two are from a neighboring institution.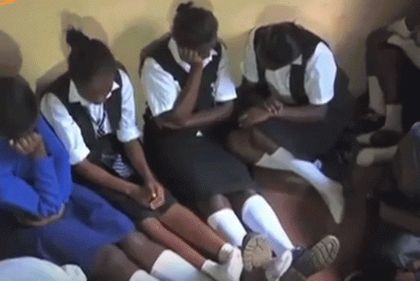 The chief said that they are still carrying out investigations to find out how long they've been renting the house. The students have been lying to their parents that they've been going to school and are very busy but this is what they've been doing for a couple of days now.
Chief Cheng'oli said
"I am warning landlords to stop renting houses to high school male and female students whom they suspect are living together; it can result in early pregnancy or sexually transmitted infections because the majority of them engage in unprotected sex."
Students should be taken care of and guided because some think are brave and tough and they end up messing up their lives.