In its quest to win over teens Facebook just acquired the anonymous app TBH.
The app, which is targeted toward middle school and high school students, is a network that allows users to swap compliments by participating in anonymous "quizzes."
It sounds like Facebook plans to keep the app as a standalone service, rather than integrating it into the social network. "Going forward, your experience with TBH won't change, but we'll continue to improve upon it and build features you love —but now with plenty more resources," TBH said in a blog post.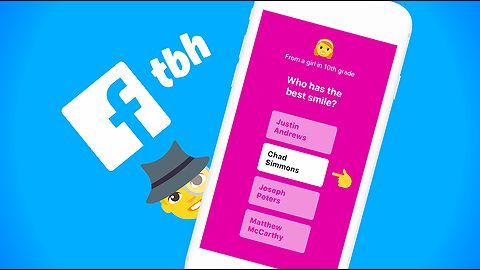 That's not surprising considering Facebook has historically struggled to appeal to younger teens. The company's own standalone apps built for teens, like Lifestage and Snapchat clone Slingshot, have failed.
Still, the acquisition is a huge win for Facebook, which has been struggling to win over younger teens.
The number of teenage users on Facebook is expected to drop in 2017, according to a recent report from eMarketer — the first time the company has predicted a decline in Facebook users of any age. And a survey released last week found that 47 percent of teens prefer Snapchat over other social networks.
But by scooping up tbh, and it's 5 million+ teenage users, Facebook can now say it finally, finally, finally has a product that's actually loved by teens.
According to startup news site TechCrunch, the deal was for "less than $100m", and tbh's four person team would become Facebook employees.