UON fraternity is a happy lot after they were accredited for the first off grid lighting in Africa. The institution now can be able to test off grid lighting products.
Off grid lighting is a system designed to help people function without the support of remote infrastructure such as an electrical grid.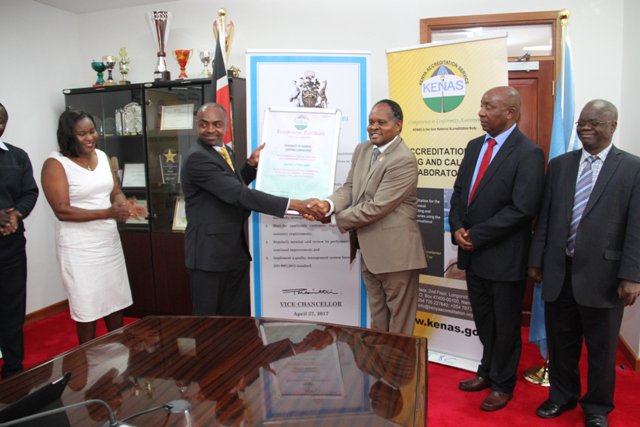 The lab in the institution is able to test- off grid solar products under lighting global quality assurance systems. The lab in turn has achieved the ISO 17025:2015 Specifications. The certificate of accreditation was presented to the UON Vice Chancellor Professor Mbithi   by the Chief Executive Officer , Kenya Accreditation Services (KENAS) ,Mr Martin Chesire.
Professor Mbithi went on to congratulate the team who ensured that the standards were met.The KENAS CEO went on to congratulate the institution terming it as `first' since he took office.